Hyperfast and lightweight templating for the Python platform.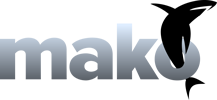 ---
Download Mako
Current version is 0.9.0 (changelog)
If you have pip available:

pip install Mako

---
The distribution is also available as a tar.gz file. This includes:
the documentation in HTML format (as well as Markdown)
an example WSGI template runner app.
Local Download
|
On Cheeseshop
---
For information on development verisions see
trac
---