Hyperfast and lightweight templating for the Python platform.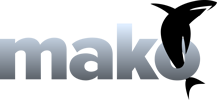 ---
Community
Mailing List
The mailing list is available at Google Groups.
---
Development
Development of Mako, including bug reports and pull requests, take place on
Bitbucket
using Git. Pull requests can also be sent via the
Github mirror
.
---
Irc Channel
Visit #pylons on irc.freenode.net.
---
Wiki
The Wiki on Bitbucket includes links to syntax highlighter plugins for various editors.
---